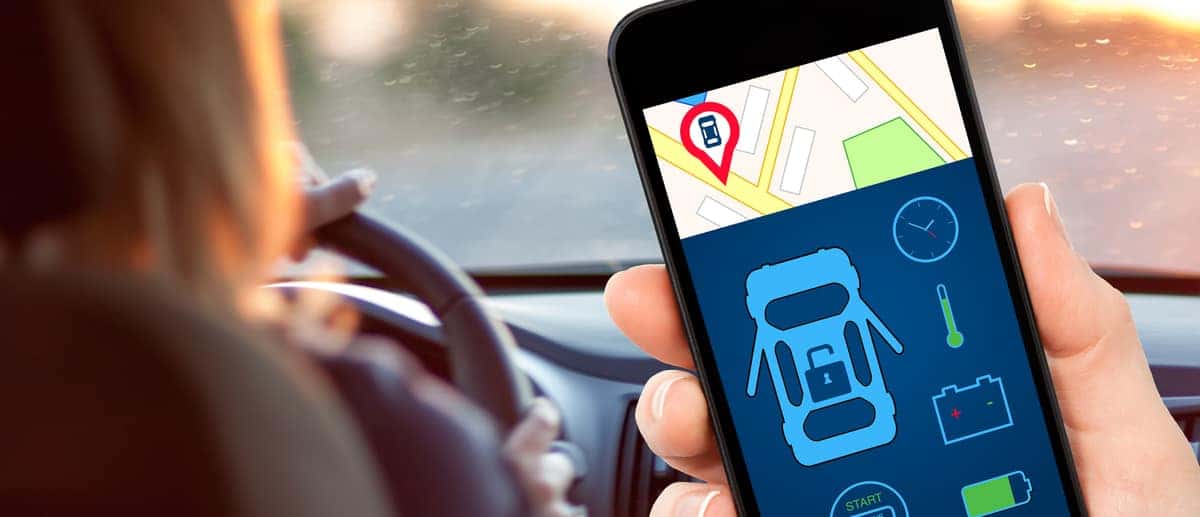 HomeLink® is a unique system that's built into your new Chevy that links your Chevy to your home to let you remotely control various aspects of your home, including:
Opening or closing garage doors and automatic gates
Activate or deactivating home security systems, if installed
Turning on or off interior and exterior home lights, appliances, or other electronics
Want to learn more about the many benefits of HomeLink® or even how easy it is to program the HomeLink® system in your Chevy? We're here to help! Follow our guide below.
---
Five Benefits of HomeLink®
If you're still wondering to yourself "what is HomeLink®?", you're in good company. Some Monroeville-area drivers who have a HomeLink® equipped Chevrolet Malibu, Silverado 1500, or Traverse, aren't even aware of this handy feature! But once you are, you'll never want to stop using it! Why? Here are five compelling reasons:
Safety & Security: Many garage door openers can work with HomeLink® to alert you if your garage door has been left open. By using HomeLink® apps, you can also control other in-home devices, like your house's lights, giving you even more peace-of-mind on-the-go when traveling around Greensburg or Penn TWP...
Compatibility: HomeLink® is compatible with most all garage door openers and gate systems, plus a range of other radio frequency controlled devices.
Ease of Use: Hooking up HomeLink® to your garage door is a quick and easy process that usually only requires clicking a few buttons.
Battery-Free: HomeLink® relies on your Chevy's electrical system to operate so you needn't ever worry about replacing batteries or losing access to functionality.
Control Up to 3 Devices: The HomeLink® system gives you control over up to three devices.
How Do I Program My HomeLink® System?
Programming HomeLink® system is quicker and easier than you might think. All you need to do is follow these steps to connect your garage door opener to your car:
Locate the HomeLink® unit in your vehicle. It should have 3 buttons and will most likely be located on the ceiling of the vehicle directly above the center console.
Press and hold down buttons 1 and 3 (the outer buttons) until you notice your vehicle's interior lights flashing. This often takes around 20 seconds. Note: this step should only need to be completed if this is your first time programming HomeLink®.
When your lights flash, press and hold the button you want to program for its intended device, and also press and hold the button on that device (i.e. garage door opener)
If programming is complete, you should notice your interior lights flashing again.
Get out of your vehicle and press the "learn" button on your garage door opener.
Once inside your vehicle again, press the programmed button on your car for at least two seconds. You may see the lights on your garage door opener flash on and off, which indicates that a link is being set up between your HomeLink® system and your garage door opener!
Learn More about Your Chevy Tech Systems at Watson Chevrolet
Still looking to learn more about the HomeLink® system in your Chevy, or any other Chevy technology for that matter? We're here to help you make the most of your Chevy buying or leasing experience with affordable financing and expert knowledge, but we're also here to provide car buying tips and long-term maintenance tips like this page!